WWE's Renee Young Teasing "Big Fat Announcement" This Week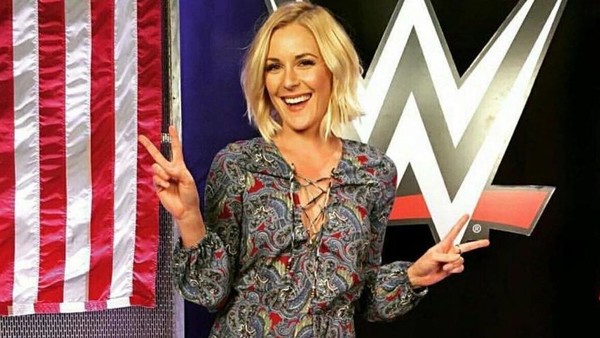 Renee Young will make what she is describing as a "big fat announcement" this coming Wednesday (1 July).
The WWE broadcaster tweeted the following on Sunday:-
She has since followed up by shooting down another Twitter user's guesses as to what the announcement could entail:-
Looks like we'll just have to wait until Wednesday to find out, then, with Young giving nothing away.
Last week was a rough one for the popular host. Not only was her WWE Backstage show taken off its weekly FS1 schedule, leaving it facing an uncertain future despite reports it may return for pay-per-views and other big events, but the Canadian was confirmed to have tested positive for the illness currently sweeping the planet.
Young conducted her own test in her own home, learning of the result late on Tuesday evening. This led to husband Jon Moxley missing that week's AEW Dynamite taping as he had obviously been in contact with his partner. It is currently unclear when either will return to work for their respective companies, though Moxley has tested negative thus far.
Young, 34, has been with WWE since 2012, working a number of different broadcasting roles.