Why WWE Made HUGE Last-Minute Changes To Last Week's SmackDown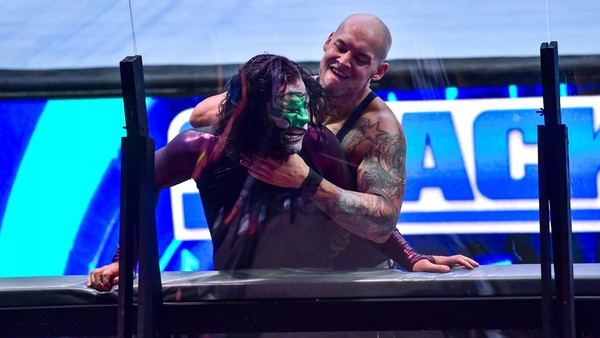 Last week's WWE SmackDown was almost a completely different show, with the promotion pulling a pre-advertised segment between feud partners Sheamus and Jeff Hardy as well as an Intercontinental Championship bout pitting AJ Styles against Drew Gulak a day before the broadcast, replacing much of that content with a series of Undertaker tributes.
Per Figure Four Online, WWE made these changes because several advertised wrestlers didn't travel to the tapings. Their names include Sheamus, AJ Styles, and Daniel Bryan, though the reasons behind their absences are yet to be revealed. Early signs point towards concerns relating to the ongoing health crisis. This is speculative, though.
Bryan and Styles both came into contact with Renee Young, who is confirmed to have tested positive, during an in-ring segment on the previous week's show.
As reported last week, it is thought that over two dozen WWE personnel tested positive when WWE ran their first set of company-wide tests recently.
The Undertaker-related content ended up boosting SmackDown's ratings. WWE's blue brand came through with a 5% viewership increase on the previous week, scoring an average of 2.174 million across its two hours, as well as a 0.50 rating in the key 18-49 demographic.