Ric Flair Doesn't Think He Had ONE Good WWE WrestleMania Match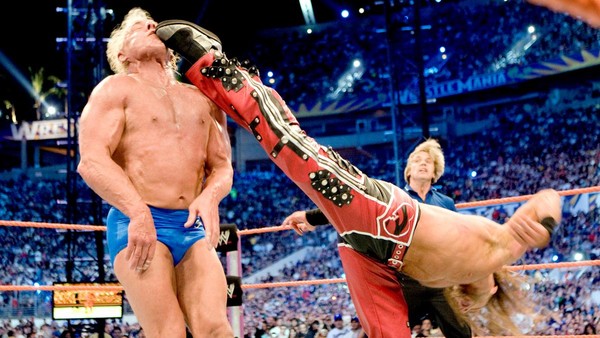 WWE Hall Of Famer and all round pro wrestling legend Ric Flair told Wrestling Inc that he doesn't think he ever managed one "good WrestleMania match" during his epic career.
The 'Nature Boy' worked six times in total on WWE's biggest show, although one did take place on the pre-show. That was a tag match with Carlito against Chavo Guerrero and Gregory Helms at 'Mania 23. His other bouts were against Randy Savage (VIII), The Undertaker (X-8), with Randy Orton and Batista vs. The Rock and Mick Foley (XX), Money In The Bank (22) and against Shawn Michaels (XXIV).
None of those measured up as far as Flair is concerned.
That's surprising, especially when it comes to the Savage and HBK bouts. Both of those ranged between very good and simply stunning, but they failed to satisfy Ric's own expectations of himself.
Flair described Randy as "preoccupied" at 'Mania VIII, and said he wasn't able to give Shawn the match he deserved 16 years later. When reminiscing about his bout with Michaels, Ric said he was a "cosmetic nightmare" with low self esteem going in.
Ouch.