Kevin Owens DESTROYS WWE SmackDown Wrestler On Twitter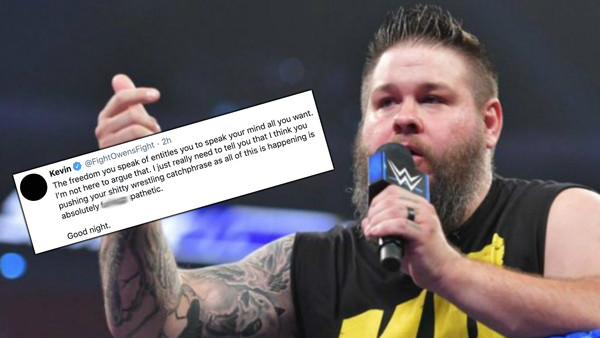 Kevin Owens hit Twitter to shoot hard on SmackDown's Jaxson Ryker for using current tensions in the United States to further his WWE catchphrase in the small hours of Tuesday morning.
Here's how the former Universal Champion quote-tweeted the Forgotten Sons man, who made his own post a few hours prior:-
SmackDown's Mustafa Ali also chimed in:-
While Owens and Ali are two of WWE's more engaged Twitter users, this doesn't feel like a work, particularly as there's little to be gained from running either against the Forgotten Sons' third man right now.
Ryker and his fellow Forgotten Sons, Wesley Blake and Steve Cutler, are relative newcomers on SmackDown, where they appear to be being built up as fixtures in the tag division. Recent weeks have seen them granted more promo and vignette time than the entirety of their NXT run combined though they have been unsuccessful in capturing the Tag Team Championships thus far.
Owens, meanwhile, recently returned to television after suffering an injury at WrestleMania 36, teaming with United States Champion Apollo Crews to face Andrade and Angel Garza on last night's Raw. The inactive Ali is considered the leading candidate to be revealed as SmackDown's hacker.